Mens manicure | You've heard of a man-cave, now it's time to enter the man-icure! Sure, men have always been known to keep their hands and nails looking tidy, but it's never been as important as it is today. From the modern professional businessman to hipster trendsetters, more and more guys are taking to the salon chair and asking for a men's manicure.
So, let's take a look at why having a proper pamper session could be just what you need! Get ready to learn how to keep your hands in top condition with our handy guide on mens manicures.
Ready to find out more? Read on!
Mens manicure isn't just about filing, cutting and painting your nails – it's also about taking care of the skin on your hands. With regular exfoliation, moisturizing, massaging and proper nail care you can keep your hands looking younger for longer.
When it comes to choosing a manicure style, there are plenty of options to choose from. Whether you prefer something simple like buffing and shaping the nails or want to add some colour with a French polish – it's entirely up to you! For those wanting something unique why not try mixing and matching different shades? Or if you're feeling bold why not try out some nail art?
Whatever style you choose, the key to a great manicure is regular maintenance. Make sure you keep your nails trimmed and filed regularly and invest in some good hand cream and cuticle oil to help keep the skin on your hands supple.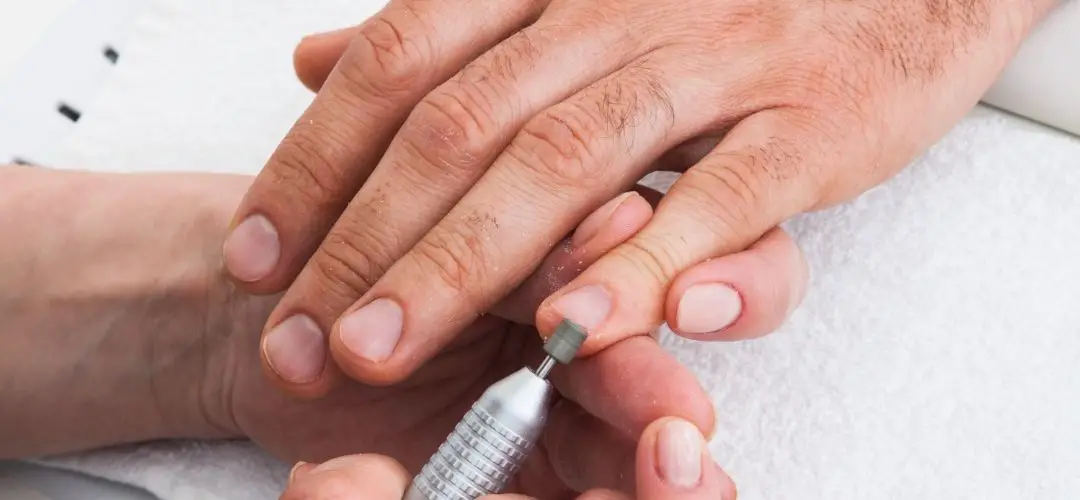 What is mens manicure? 
It's the perfect way to keep your hands looking good and feeling great! So, go ahead and treat yourself – you won't regret it. With the right care and maintenance, you'll be sure to have the healthiest and best-looking hands in town. Give yourself a break and book in for a mani today!
Are there different kinds of mens manicures?
Yes, there are plenty of different styles and techniques to choose from. You can go for something simple like buffing and filing, or add some colour with a French polish.
What should I look for in a mens manicurist?
When it comes to choosing a manicurist, look for one who is experienced. Check their reviews online and see if they offer any special services like acrylics or nail art. Most importantly – make sure you feel comfortable with them!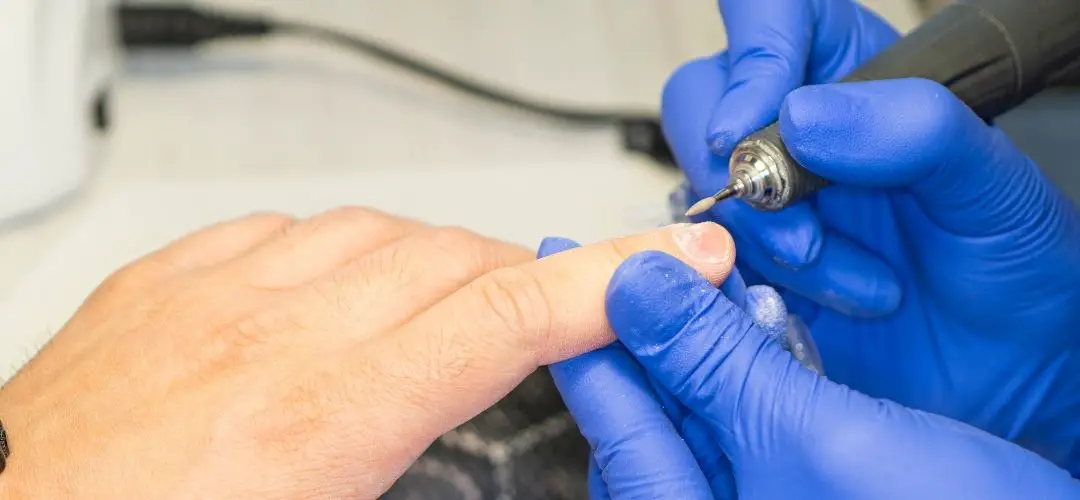 Are there any special techniques for mens manicures?
Yes, there are some special techniques for mens manicures that are worth trying out. Firstly, you should pay extra attention to your cuticles and make sure they look neat and tidy. Use a cuticle pusher or orange stick to gently push back the edges of each nail before filing them into shape.
When you're ready to apply the polish, use a base coat first followed by two thin coats of colour. This will prevent chipping and give your manicure a long-lasting finish. Lastly, apply a topcoat for extra shine.
For those wanting something unique, try adding a bit of nail art to your mens manicure. This could be something simple like a few dots, stripes or lines. Alternatively, you can make use of various tools such as dotting tools and stencils to create more intricate designs.
If you're feeling adventurous, why not try out some 3D nail art? This involves using acrylics, glitters and moulds to create a 3D effect on the nails. From simple shapes to intricate patterns – the possibilities are endless!
How long does a mens manicure typically last? 
A mens manicure typically lasts for around two weeks before needing a touch up. However, this can vary depending on factors such as how often you use your hands, the quality of the products used and how well you take care of your nails.
Does soaking your hands help with a mens manicure?
Yes, soaking your hands can be a great way to help with a mens manicure. Soaking your hands in warm water prior to the manicure helps soften the skin.
Soaking your hands before a mens manicure can also be a great way to relax and unwind. Taking five to ten minutes out of your day to enjoy a warm, fragrant bath or dip your hands into a tub of essential oils can be incredibly calming. This in turn helps you feel more relaxed when the manicure begins, allowing for better concentration and focus during the process itself.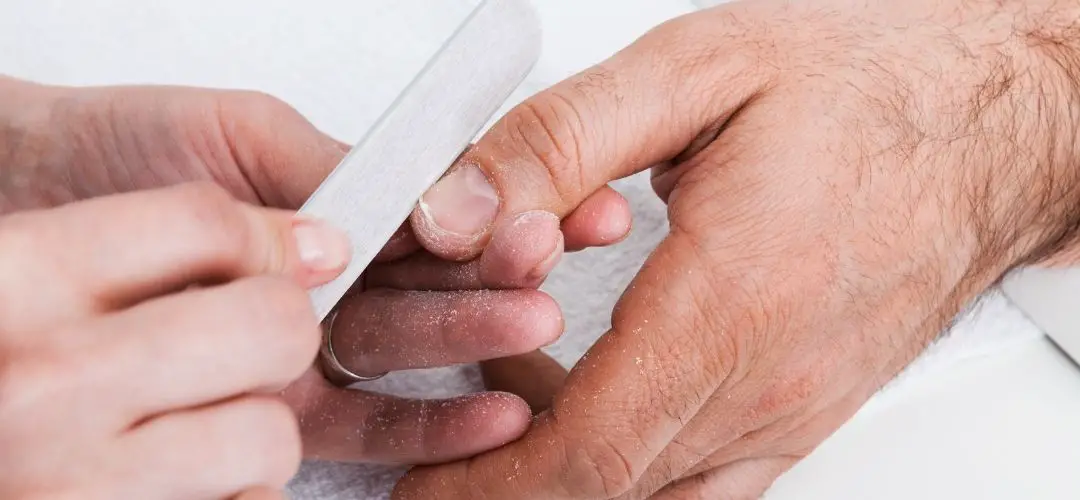 How to choose mens manicure salon?
When it comes to choosing a mens manicure salon, you should do your research before making a decision. While there are plenty of places offering services for men, not all of them will provide the same level of quality.The best way to find an aesthetically pleasing and professional mens manicure salon is to ask around or search online reviews.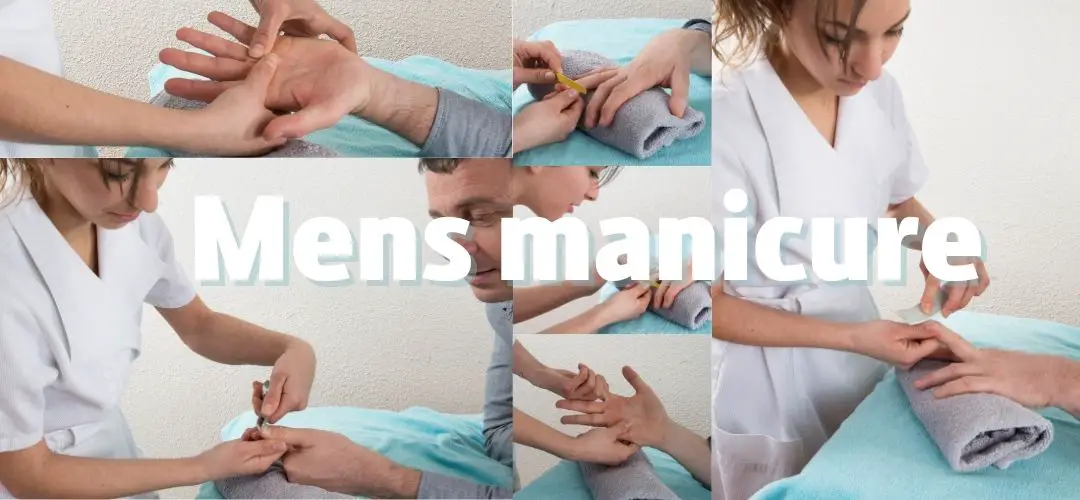 What are mens manicure trends?
The world of mens manicure has seen a huge surge in popularity over the past few years and as a result, there's been an emergence of trendy new techniques emerging. From multi-tonal designs to metallic finishes, these are some of the hottest trends that your nail technician may suggest for you.
One trend currently gaining traction is the "ombre" design – this is when two (or more) similar shades of polish are used together in order to create a gradual transition from lightest to darkest. This allows you to express yourself through colour without having to go too bold and can be tailored to fit any style or mood. Additionally, it's also really easy to maintain as chips are less likely due to the gradual fade.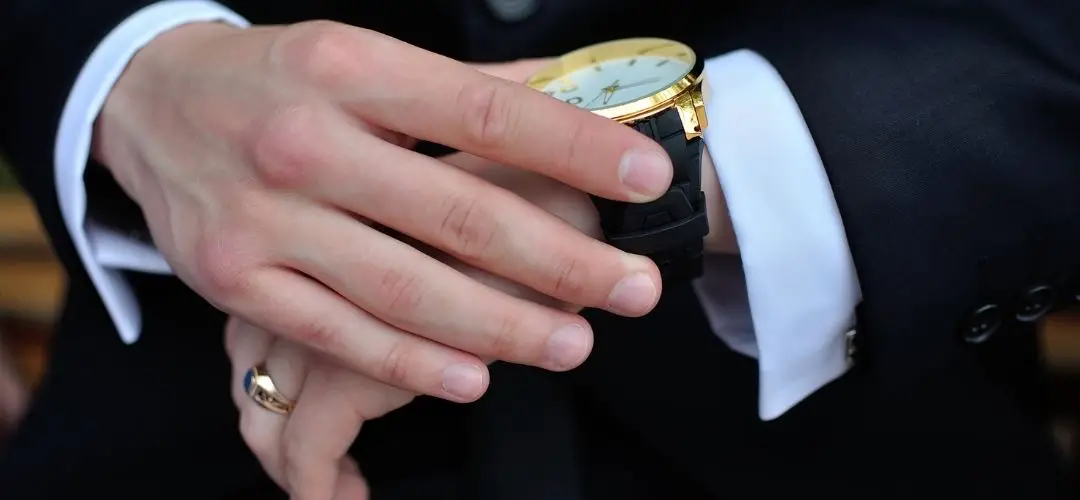 What are mens manicure alternatives?
If you're looking for a way to express yourself or add some flair to your look without getting a full manicure, there are plenty of alternatives that are worth considering.One option is gel polish, which is applied as regular nail polish but is then cured under an LED lamp. This gives it a glossy finish and helps it last longer than traditional polish.
Additionally, if you want something with more bling, you can opt for metallic foil wraps – these are thin sheets of metal that come in various designs and colours and can be easily cut to fit the shape of your nails. For added glamour, shellac manicures are also becoming increasingly popular among men – this involves applying a highly pigmented lacquer that is then cured under an LED lamp to give it a glossy finish.
Another great option is nail art – this involves combining different shapes, colours and textures to create unique designs that can be tailored to fit any style or mood. Whether it's marble, chrome, holographic or floral prints, the possibilities are virtually endless. Finally, if you're looking for something a little more subtle, you can always opt for nail wraps – these are thin strips of vinyl that can be applied on top of your existing nails to give them a different shape, texture or colour.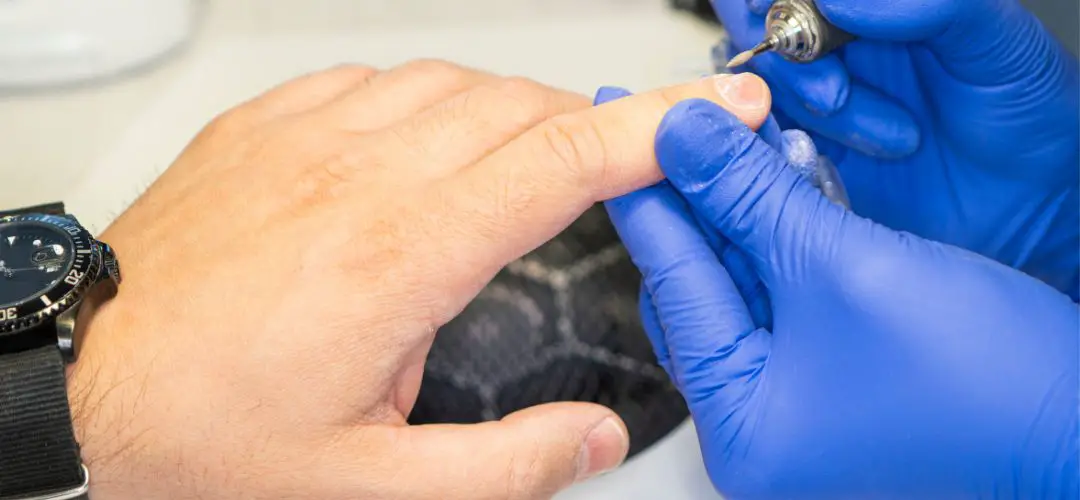 How to style mens manicure?
Mens manicures can be a great way to express your individual style and give your look an extra edge. Whether it's subtle nail wraps or flashy chrome accents, there are plenty of options available to suit any man's taste.
If you prefer something sleek and elegant, then a classic french manicure might be the perfect option for you. This timeless style is achieved by using a nude polish as the base colour, followed by white on the tips of the nails to create an understated gradient effect. To finish it off, add a top coat for added shine.
Why do guys leave one nail long?
Traditionally, men's manicures have included leaving one long nail on the pinky finger. This tradition dates back to ancient times when Samurai warriors left a long nail as a sign of status and power. Warriors needed a strong enough nail to scratch their names into wood and metal surfaces, which was created by leaving one longer than the others.
Today, men have rediscovered this tradition of leaving one long nail and it has become a popular grooming trend. This is because an extra-long nail can be used to manipulate small objects, such as keys and coins, with more precision. It also adds a polished touch to a man's appearance while still creating a statement.
There are various ways to achieve the long pinky nail look, such as filing and trimming. To file a man's nails into this style, simply file them all into the desired length then create a curved shape on one nail. This can be done with an emery board or professional-grade manicure tools. To trim your nails in this style, start off by cutting all your nails into an even length. Then, use clippers to carefully trim just the tip of one nail.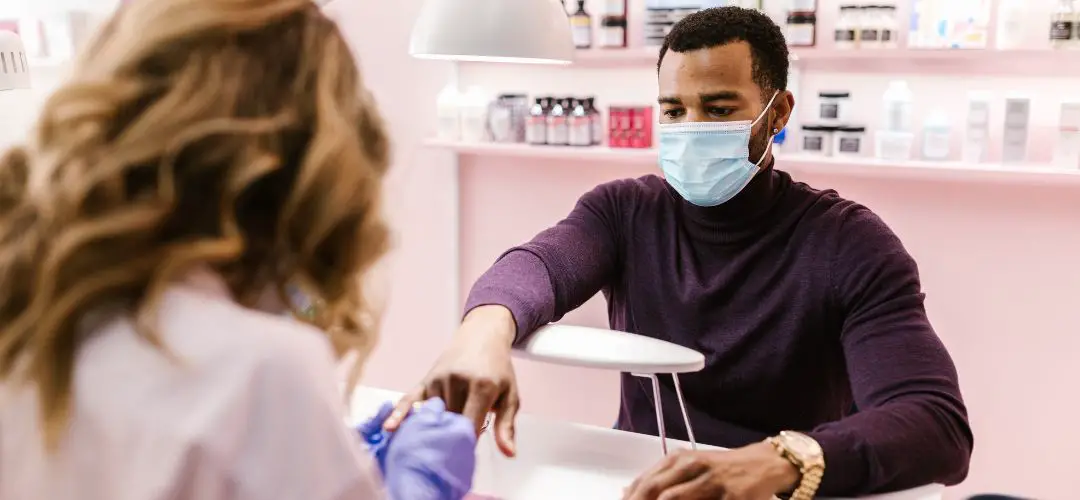 What are the benefits of a man getting a manicure?
A man getting a manicure offers a range of benefits beyond the obvious aesthetic appeal. For starters, regular nail maintenance helps prevent hangnails and ingrown nails that can be painful and unsightly. A professional manicure also ensures cleanliness by removing dirt or bacteria from under the fingernails. In addition to this, it promotes relaxation as it is an opportunity for men to take a break from their daily routine and focus on self-care.
A professional manicure also helps the hands look and feel softer, as moisturizers are often applied during the process. This combined with regular hand washing can help prevent dry skin and other skin conditions associated with aging such as wrinkles or age spots. Furthermore, it can help improve blood circulation in the fingers as they may be massaged during the procedure.
Do male celebrities get MANicures?
Yes, male celebrities get manicures. In fact, it is becoming increasingly popular among men in all walks of life. Male celebrities not only get manicures to look their best on the red carpet and other events but also as part of their daily grooming routine.
Why are men's MANicures more expensive?
Men's manicures are more expensive than women's because men often require a lot more attention when it comes to their nails. Men typically have thicker and stronger nails that can be harder to groom. It requires more time as well as the use of specialized tools to ensure an expert finish.
In addition, sophisticated techniques such as buffing, filing and polishing are often used to ensure a professional look. This requires the use of specialized tools and materials which tend to be more expensive than those used for women's manicures, making men's manicures pricier.
The level of care needed for a male manicure is also higher than that of a female one as men typically require more attention when it comes to removing dirt, grime and rough skin from their hands. Men's manicures usually involve the use of cuticle oils and creams to help soften dry nails and surrounding layers of skin.
What percentage of men get manicures?
Recent studies show that the percentage of men getting manicures has been steadily increasing over the past few years, with an estimated 10% of all adults having had a manicure within the last 12 months. This figure is particularly high among younger generations such as millennials and Gen-Zers, with nearly 20% of these age groups reporting to have had a manicure in the last year.
The main reason for this increase in popularity can be attributed to the rise of men's grooming, which has seen an influx of products and services designed specifically for male consumers. This includes treatments such as manicures, facials, waxing and massages – all of which are becoming increasingly popular among men.
Furthermore, the rise of social media has played a big part in driving this trend by exposing younger generations to various male grooming trends. This has resulted in more and more men becoming aware of the benefits that come with taking care of their physical appearance – which includes having regular manicures.
Conclusion | Mens manicure
This article provides information about mens manicures, including alternatives to traditional manicures and tips for styling. Alternatives such as gel polish, metallic foil wraps, shellac manicures, nail art, and nail wraps are discussed. Additionally, advice is given on how to style a traditional french manicure by using a nude base colour with white tips followed by a top coat.