Get In Style with the Black Nail Polish
Taking care of your nails helps with the maintenance of the finger and toenails. Therefore, it is important to ensure that you clean them regularly. In addition, you can make them more attractive by applying nail polish to them.
As a woman, the process of taking care of your nails involves painting them. But with the many colors in the market, you might be wondering the one you will choose. In most cases, the shade mainly depends on what you prefer. However, consider black nail polish if you are unsure of the best nail shade to use and are looking for one that will ensure you stand out from the crowd.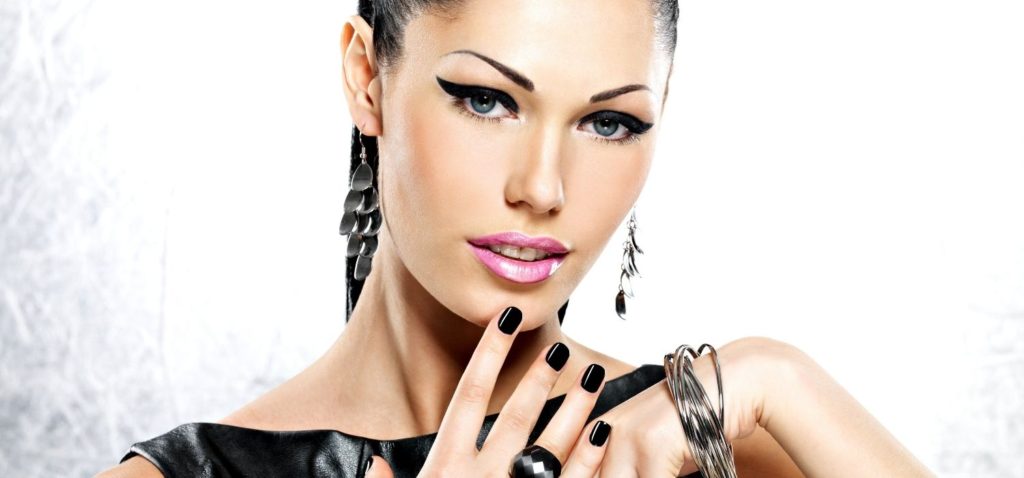 Black nail polish?
When it comes to choosing a nail gel, most women opt for one with colors. For a long time, red was popular, but that has not changed much about red nail polish; it still looks great, but people are searching for other alternatives since the shade is overdone.
That is why people have searched for other shades that they can use on their nails that look great and timeless. For that reason, people turned to the use of black nail polish color. The shade is popular amount men and women, celebrities and ordinary citizens.
With that in mind, learn why the use of black nail polish has become popular.
Black is a great color, but it took this shade a long time to make it nail polish. Even if there was a black gel, people can use it on their nails. It was not popular, and the polish manufacturers did not make much of this shade.
Now things are changing, and dark shades have become the trend, with options like wine red, dark blue, dark brown becoming the go-to shade for most people. The aim is to ensure that the nails look great without overdoing them. However, the shade that has to lead the trend is the black one.
Here is what make black nail polish a great option.
Bold
Nail polish evoking power is not common, but you will get it when you wear black nail polish. So when you choose this shade and complete it with a high-gloss finishing, then it will fit the bill. It is a beautiful shade and a great fashion statement that will help you look and feel bold.
If you are searching for a nail shade that will make you feel great and boost your confidence, then choosing black nail polish is the best way to do it.
Great with Outfits
Another reason the use of dark shades is growing in popularity is that they do not clash with an outfit change. , So in. If you wear an outfit that you will need to change in the middle of an event, then this is the best nail polish for you to get. It is no wonder that it is popular among celebrities.
When going to a party, where you will be required to change outfits, you need to get a polish that will still look great no matter what you are wearing. The best way of failure this is by taking using the black-colored gel on your nails. This will ensure that you make a statement no matter what you are wearing. Of course, the last thing you need is to deal with the paparazzi and bloggers making a statement about your fashion fail.
Mysterious Side
Black shade has always been associated with having a dark side or something dark about your personality. If you want to be mischievous about how you look, you can opt to paint your nails black. In addition, people are trying to show that being black could also mean having positive traits. Therefore, using it could also imply that you have a positive side.
The twist and uncertainty that come with this black shade are what make it great. Wearing it is a way of showing that you are a rebel. If you are looking for a way to make a statement that is not permanent, like getting a tattoo, this is the way to do it. It is a way that you can use to show off the daring aspects of your personality.
Be a Leader!
If you have to be a leader, whether in the office or a project you are working on, you can show assertiveness and authority by using the black shade. When you wear this polish, it will show those working on the same project as you that you mean business. Thus, it is all about being serious. Bright shades could be interpreted as all fun and games.
The best part about using this color of the gel is that it is versatile and can be worn at almost any function. Thus, it will not limit you on where you can wear the polish and where you cannot wear it. If you are looking for a way of showing people that they should take you seriously as they should, then this is the shade you should use.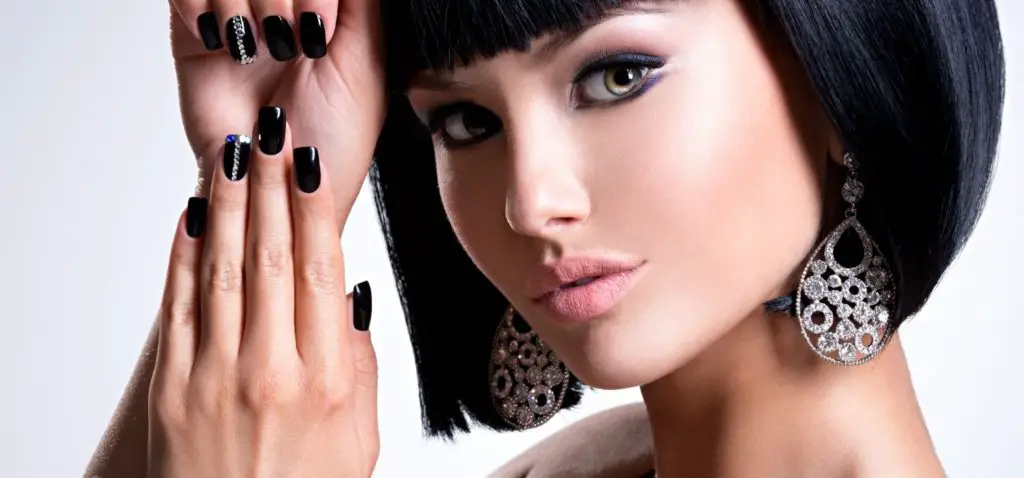 Do It Right
In as much as you want to have a nail polish that gives a statement you are in authority or one that matches the rest of your outfits, you need to do it right. What that means is that you need to ensure that the nails are well done. You can do this by starting to choose the type of polish you will use. Next, choose a company that is known to make quality products.
Conclusion
Part of your grooming routine should be taking care of your nails. First, you need to apply the right nail polish so that you can look great. With the many options available in the market, you might be wondering about the one that suits you. If you are looking for a shade that looks great, makes you look bold, and will serve your needs, consider getting a black nail polish. You can hardly go wrong when you use this option. However, you also need to ensure that you make the application as needed.